Heart Rate Sensor
The heartbeat sensor is meant to offer the digital output of warmth beat when a finger is placed thereon. When the heartbeat detector is functioning, the beat LED flashes in unison with each heartbeat. This digital output is often connected to the microcontroller to measure the Beats Per Minute (BPM) rate. It works on the principle of sunshine modulation by blood flow through fingers at each pulse.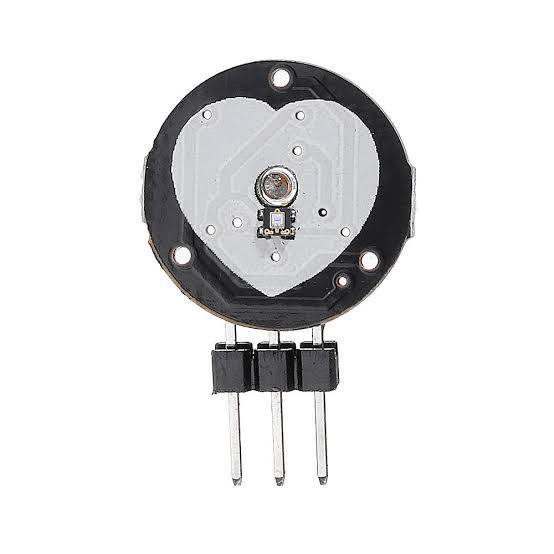 Heart rate may be a window into your muscles and lungs because it reveals how hard they're working! the necessity for an accurate, yet affordable cardiac monitor is important to make sure one's health quality. So here's a prefatory article to assist you design/build a compact and cost-efficient pulse (pulse rate) monitor which will provide an accurate reading of one's pulse. Remember, your pulse may be an excellent indicator of your physical condition!
How Pulse sensor works
The working of the Pulse/Heartbeat sensor is extremely simple. The sensor has two sides, on one side the LED is placed alongside an ambient light sensor and on the opposite side, we've some circuitry. This circuitry is liable for the amplification and noise cancellation work. The LED on the front side of the sensor is placed over a vein in our physical body. this will either be your Fingertip or your ear tips, but it should be placed directly on top of a vein.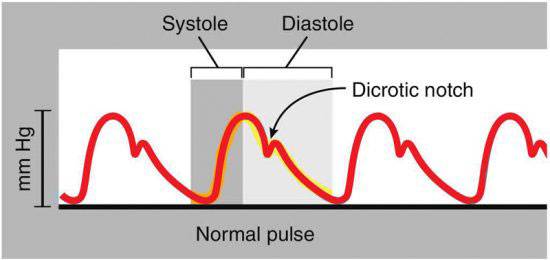 Now the LED emits light which can fall on the vein directly. The veins will have blood flow inside them only the guts are pumping, so if we monitor the flow of blood we will monitor the heartbeats also. If the flow of blood is detected then the ambient light sensor will devour more light since they're going to be reflected ted by the blood, this minor change in received light is analyzed overtime to work out our heartbeats.
Features
01. Biometric Pulse Rate or Heart Rate detecting sensor
02. Plug and Play type sensor
03. Operating Voltage: +5V or +3.3v
04. Current Consumption: 4m
05. Inbuilt the Amplification and Noise cancellation circuit
06. Diameter: 0.625"
07. Thickness: 0.125" Thick
| | |
| --- | --- |
| PARAMETER | VALUE |
| VCC | +5v dc with good regulation |
| I Max | 100mA |
| Output Data Level | 5V TTL Level |
| Heart Beat Dedection | Output Led |
| Light Source | 660nm Super Red Led |
| | | |
| --- | --- | --- |
| PIN | PIN NAME | DESCRIPTION |
| 1. |  GROUND | Power Supply Ground |
| 2. | Vcc | Power Supply +5 Voltage |
| 3. | OUTPUT | Analog Outupt |
APPLICATIONS:
01. Digital Heart Rate monitor.
02. Patient Monitoring System.
03. Bio-Feedback control of robotics and applications.
04. Sleep Tracking.
05. Anxiety monitoring.
06. Remote patient monitoring/alarm system.
07. Health bands.
08. Advanced gaming consoles.